Turkey, which straddles Asia and Europe, draws tourists from all over the world due to its colorful culture, Beautiful beaches, and stunning collection of historic structures. Outdoor adventurers can hike in central Turkey's mountains or fly over Cappadocia in a hot air balloon, while foodies can go on culinary tours in Istanbul, and traditional buzzards can experience the mysterious Lucian ruins on the nation's beaches or can take in the splendor of the Topkapi Palace. How long can I plan a trip to Turkey? is a common question when considering this interesting, enormous country. I'm here to allay your concerns by providing you with a detailed tour of Turkey's top sights as well as a few lesser-known treasures where you can spend your days.
How Long Should You Stay In Turkey?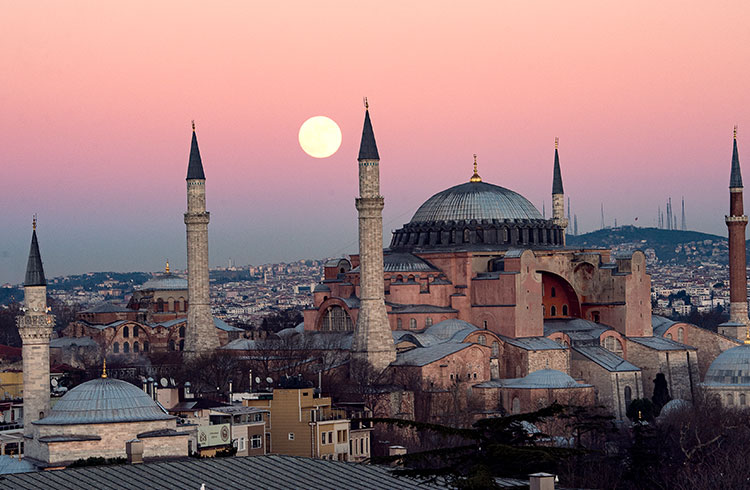 Turkey is a vast country, so it's best to avoid spreading yourself too thin unless you have at least two weeks to spend there. Your objectives and the attractions you wish to see may have an impact on how long you stay in Turkey. The first thing to decide is what you desire to see because Turkey is a huge magnificent destination so it depends that what you prioritize.
Major Attractions In Turkey
The fairytale destination, Turkey provides visitors with a wide variety of things to do, whether you choose to soak up the Ottoman and Byzantine Istanbul glories on a short holiday, relax on the beach, dig deeper into history by wandering through ruins like Ephesus, or explore some of the worlds largest landscapes in Cappadocia and Pamukkale. Therefore, I advise you to remain for about 2 weeks in Turkey so you may explore the breathtaking panoramas.
Cappadocia
Every photographer's fantasy is captured in Cappadocia's bizarre, gliding rock valleys. Swirling panoramic shots of wave-like rock formations or bizarrely shaped masterpieces that have been shaped by centuries of water and wind action can be found on cliff mountain ranges and hill crests. In addition, this is among the top locations in the world to go on a ride in a hot air balloon if you do not really feel like trekking for the views.
Hagia Sophia Mosque
The Hagia Sophia Mosque, regarded as one of the most stunning structures in the world, is not only among the biggest attractions in Istanbul but also throughout Turkey. Every visitor to the nation must see this famous landmark to explore the stunning architectural sites.
Topkapi Palace
The stunning Topkapi Palace in Istanbul, which is unimaginably lavish, immerses you in the magical, opulent sultan's world. The interiors offer an astonishing glimpse into the Ottoman structure of power with their magnificent jeweled ornamentation and decadently lavish tiling. Not to mention the stunning Harem chambers and collection of paintings.
Antalya
Everyone may find something to enjoy in gorgeous Antalya, a busy Coastal hub. The two major beaches beyond the town are sun-paradise loungers in the summer and draw tourists from all over Europe. Whereas the old town center, located smack dab in the middle of town, is a fantastic site to explore. Especially for day journeys to a few of Turkey's most well-known Greco-Roman sites, Antalya makes a convenient base.
Other Attractions In Turkey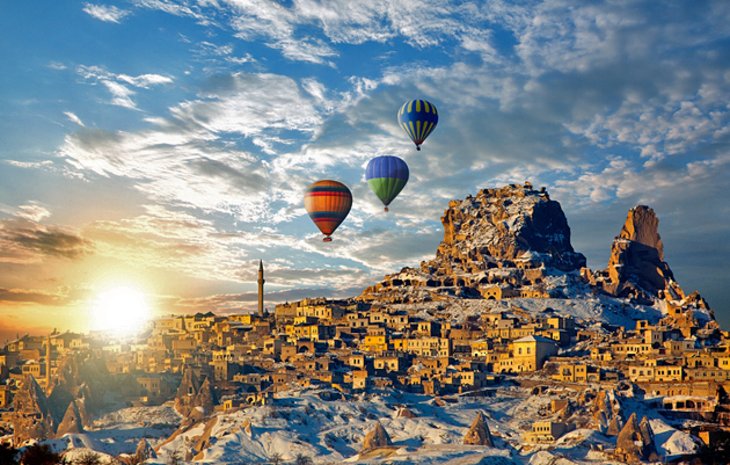 The majority of people are unaware of the size of Turkey. It is huge and teeming with well-known locations, coastal resorts, and historic cities. But, there are also many unknown places in Turkey to explore that will give you a chance to see a side of the country that most tourists miss. Therefore, I advise that 1 week is sufficient to explore these undiscovered treasures in Turkey.
Mount Nemrut
For most visitors coming to Turkey for only a beach trip, this specific sight is really off the main path, but if you desire to get some exercise and view something absolutely lovely, it's well worth the effort. This amazing and truly breathtaking site is accessible throughout the year.
Incekum
To prevent embarrassing blunders, let's first get the pronunciation correct. In-je-kum is how to pronounce this. If you enjoy beaches, here is the place for you. However, if you prefer beaches this place is you. As it is famous for stunningly clean water and white sand, shade-giving trees, and a tractor that transports you from parking to the actual beach due to its seclusion.
Alacati
This metropolitan suburb is filled with antique mills that once toiled hard and traditional homes with multicolored doors. It has a truly charming and real vibe about it. This is also the spot to go if you enjoy eating and drinking because there are so many quaint cafes and restaurants there that provide some of the tastiest food you've ever had.
So, How Many Days To Spend In Turkey
It would require many days to explore all that Turkey has to offer because of its size. But if you're on a tight budget, I'd advise staying here for at least 7 days. The expert advice is that you must explore some of Turkey's lesser-known destinations in your schedule so that you may experience the country's true beauty, charm, and tranquility. Are you looking for a travel strategy to make your trip simple? Get in touch with the top travel company lahore to receive the greatest services and create an amazing trip.