From underestimated ancient buildings and ruins to the stunning bluish coastline, the fairytale destination of Turkey has a lot to offer!
Are you finding it difficult to organize your trip to Turkey? Having trouble deciding where to go or what to do in Turkey? Believe me, just only a few years ago I was just in your position. With numerous cities to see in Turkey (now referred to as Türkiye), it can be difficult to know where to begin, never alone how to travel around, stay, and what to explore in every location. If you are a first-time traveler to Turkey and are feeling a little confused, keep reading for a simple, adaptable 2-weeks itinerary of Turkey which sits on 2 continents.
Why Should Turkey Be On Your Bucket List?
There are many incredible reasons to explore Turkey, making the entire nation an awesome travel destination. With an intriguing fusion of East and West, it has a fascinating history, breathtaking scenery, incredible old ruins, and a lot of the best food you've ever had. Turkey is enchanting with its variety of alluring sights and pleasures, from its sensuous bathhouses in Istanbul to the beautiful coastlines, palaces, mosques, hot air balloon excursions, and bazaars!
What Would Be The Best Plans For Turkey For 2 Weeks?
Our two-week Turkey itinerary can assist you in making the best travel arrangements if you are considering a vacation there. Turkey is a big country, however, if you just have 14 days there, you'll still have plenty of time to see many of the most well-known sights. Our two-week plan for Turkey contains information on daily transportation, notable locations to see, recreational alternatives, and lodging suggestions. We've also provided a ton of ideas, tips, and information to help you make the best of your trip to Turkey from Pakistan.
Before offering our recommended two-week schedule for Turkey, we would like to provide some planning guidance, address some frequently asked issues, and share some recommendations. The greatest moment of the year to visit Turkey, how to obtain a visa, how to create a budget before your visit, and the most effective ways to move about Turkey are among these travel essentials. The three most crucial decisions you must make before creating your schedule are how long and when you will be in the nation, as well as your transportation options.
In Istanbul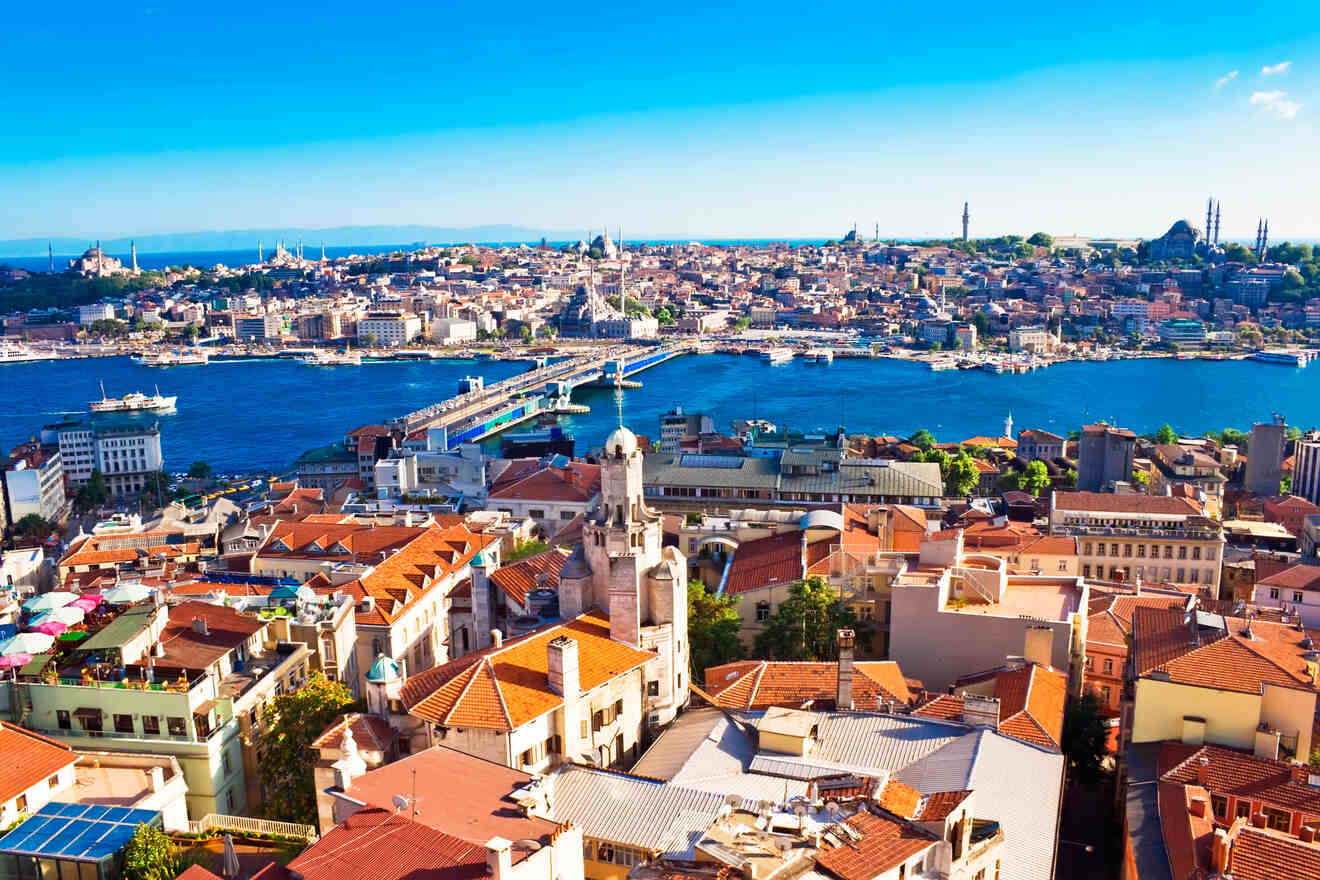 Istanbul serves as the starting point for this Turkey route. There are many mosques, castles, and bazaars in the lovely city. Hagia Sofia, the Blue Mosque, and Grand Bazaar are all located in the European portion. A tour of the Bosphorus by boat, Beyoglu (a well-known retail district), and Topkapi Palace are further highlights. We advise staying for at least 4 days.
In Cappadocia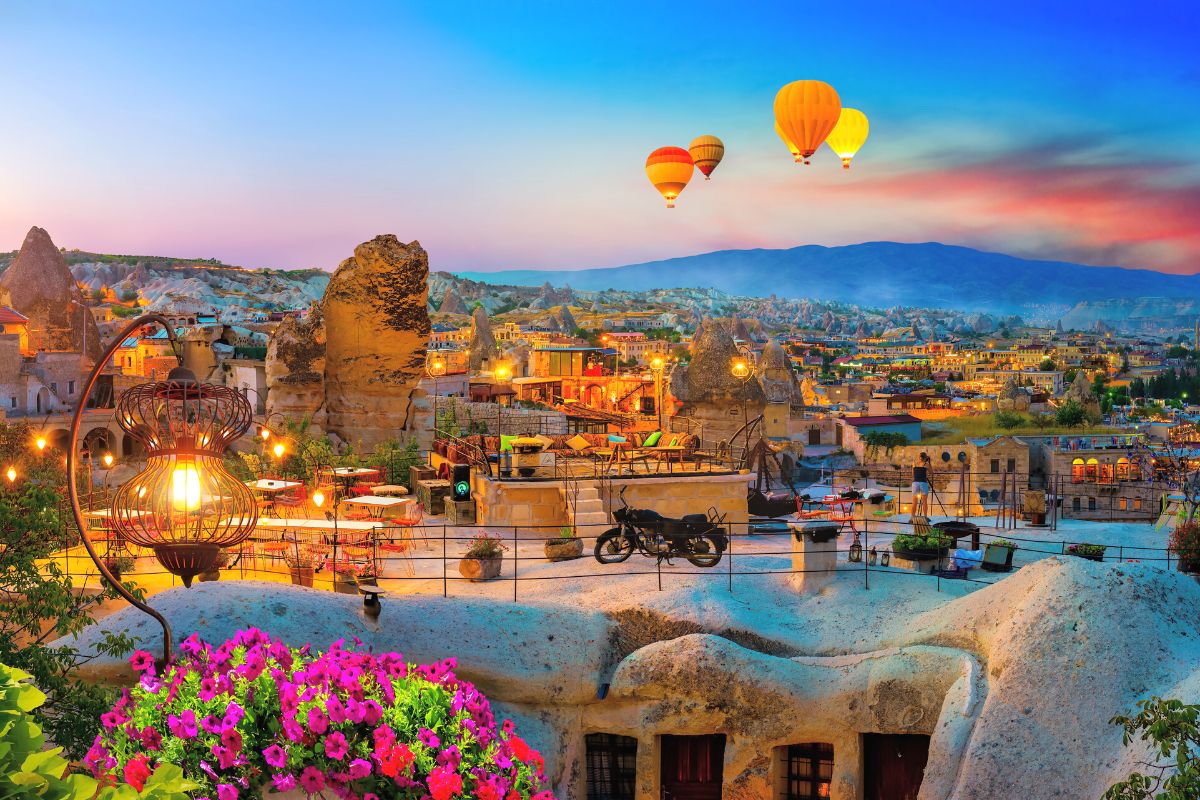 The 2-week Turkey trip brings you to enchanted Cappadocia from Istanbul. This is still evident in the countless little, inconspicuous monasteries and churches hewn out of the rocks. The well-known hot air balloons are just another reason to include Cappadocia on your travel itinerary for Turkey. We advise you to spend a minimum of 3 days in Goreme, in the center of Cappadocia.
In Pamukkale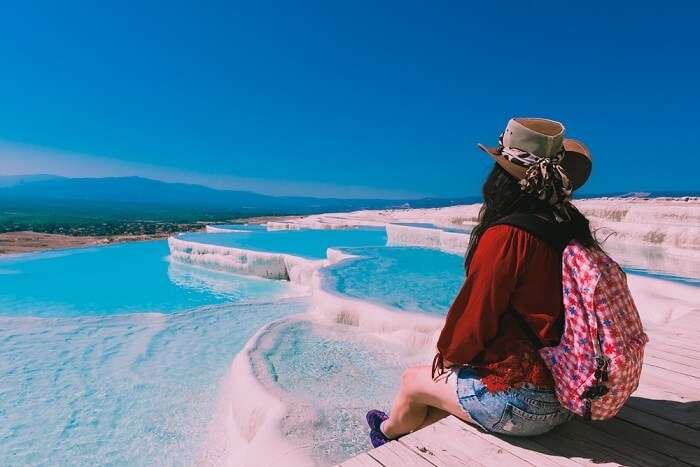 Pamukkale, which means "cotton castle" in Turkish, is the following destination on this tour of that country. Pamukkale is home to two amazing attractions that are well worth the trip. The second sight, limestone terraces containing crystal-clear blue water, may elevate Pamukkale to even greater heights. Having spent 2 nights in beautiful Pamukkale gives you adequate time.
In Antalya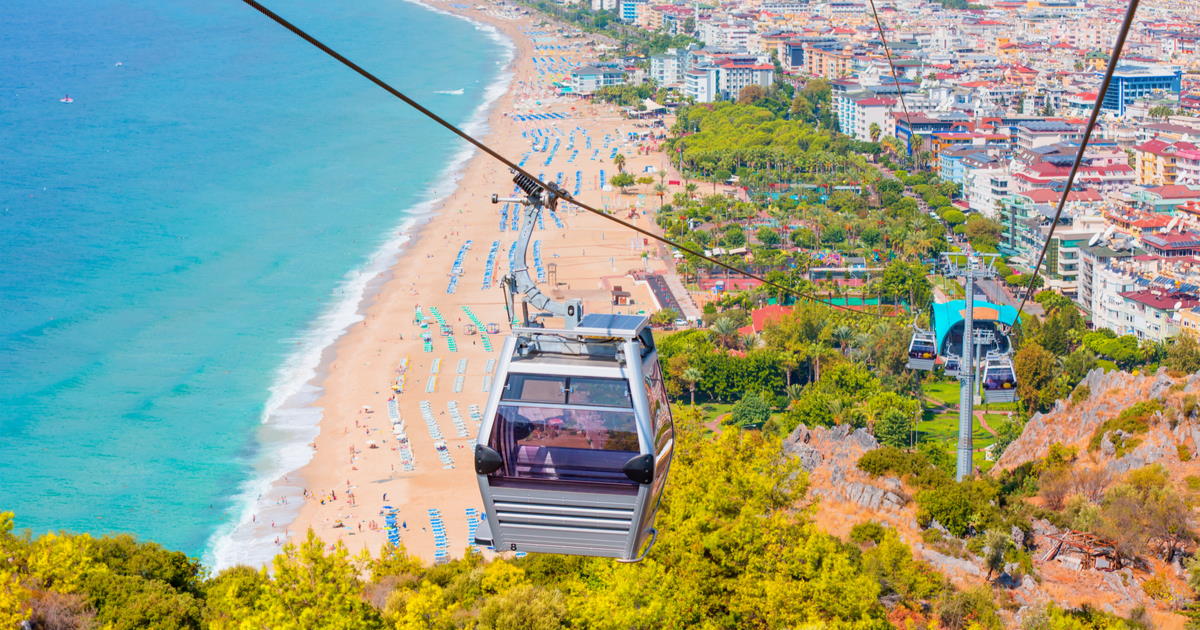 Antalya is the final stop on the 2-week itinerary for Turkey. The vista from the beach is breathtaking; you can first make out the sea and then the enormous Taurus Mountains. Just outside of Antalya, there is a pebble beach in addition to a sandy beach. We advise a minimum of 2 days for Antalya.
In Cakirlar
The nicest village to explore in Turkey, in my view, is Cakirlar. Within the city limits, it is located at the base of a mountain and is well-known for its all-day Turkish breakfast. The town draws a large number of visitors who enjoy visiting here to escape the hustle and bustle of the city, enjoy inexpensive, freshly prepared meals, and buy at a marketplace that sells naturally grown food that is grown nearby. We advise that you spend 2 days in this serene village.
What Is The Best Time of Year to Visit Turkey?
Travelers can visit Turkey all year long. In general, May, September, and October are believed to be the best months to go to Turkey. They are seasons when the weather is hot but not oppressively so. The majority of Turkey experiences extremely hot summers from June to August, making prolonged outdoor exploration difficult. So if you travel in the summer, be ready for the heat and sun.
Conclusion
Here is my two-week plan for Turkey. A city that is both cosmopolitan and cultural, filled with ancient treasures, and blessed with Cappadocia's mystical beauty. I sincerely hope that my plan for a 2-week trip to Turkey is helpful. Naturally, you can visit more destinations when you have more time. Although you really just need to spend a single day in some spots, like Pamukkale. If you have a trip itinerary for Turkey, without hesitation, just contact the best travel agency lahore to hit the jackpot!