Fort Munro DG Khan or often spelled as Fort Monroe  – A Hillstation with awe-inspiring natural diversity.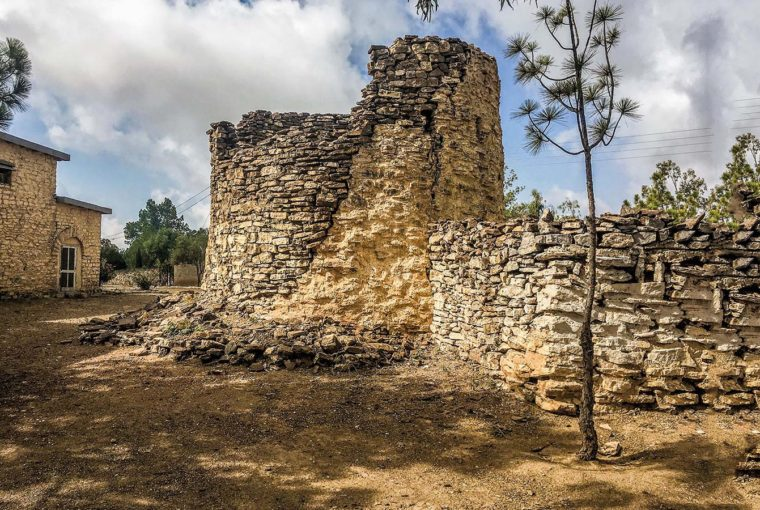 Pakistan is in no way less than any other country in the world as it offers all extreme weathers and all extreme tourist attractions, including glaciers, heavy snowfall, hills, mountains, rivers, valleys, lakes, lush-green deserts, fields, natural farms, seashores, and whatnot.
You may have heard about the world-famous tourist attractions of Motherly Pakistan, but have you heard about Fort Munro located at the junction line between Punjab and Balochistan, connecting through Asia's second-largest Steel Bridge?
Yes, it's as incredible as it seems to be!
If it's tourism in your veins and somehow, you don't get to travel often (poor soul like me), chances are, you are hearing about this fort for the first time.
Let me help you visiting this aww-mazing fort through the lens of my words. Let's start the journey and try feeling the essence;
Sip Up the Flavor of two Provinces at One Place
Yes, that's right. This spectacular Fort Munro DG Khan is the only hill-station of Southern Punjab. It's more like a sleeping beauty resting in the earthly laps of Koh-e-Suleiman (foothills of Suleiman range) with all its pride and dignity.
Trust the words, it's only some kilometers away from the Balochistan Range, and you can enjoy the essence of both provinces. Most of the locals here are Nomads, particularly of the Leghari tribe. Other folks are either Balochi or Punjabi's that speak and behave like Balochis.
Apparently, you can taste the folk Balochi Culture in Southern Punjab!  
Fort Munro – History in a Blink
Fort Munro is also locally called "Tuman Leghari" after the Baloch Tribe Leghari. This lush-green valley was named after Colonel A. A. Munro in the British Era.
This mesmerizingly beautiful hill-station is located at about 1,972m in height and 5500ft above sea level.
Best Weather to Visit Fort Munro
Obviously, Fort Munro Temperature is a major concern before planning the visit. Despite the notorious high temperatures of Balochistan, the Monru Fort stays coldest. The cold here is so hyped that people often call this area "mini-murre." How sweet!
As these areas are always colder, it's better to break the summer heat with Munro's cool breezes. You can enjoy Camping, Trekking, and Hiking to spice up your tour.
How to Access Fort Munro DG Khan
As this breath-taking beauty lies at Balochistan and Punjab junction, you can access Fort Munro DG Khan either from Loralai Balochistan or on the other way around, from Multan (Punjab). Multan to Fort Munro Distance is just a 3-4hr drive.
-The Lahore to Fort Munro distance is about a 7-8hr drive and you can also opt for a train traveling from Lahore to Multan.
While accessing the fort, you can reach via Rakhni, the border post between two provinces. Rakhni and Bewata are also two distinct attractions on the way to the fort.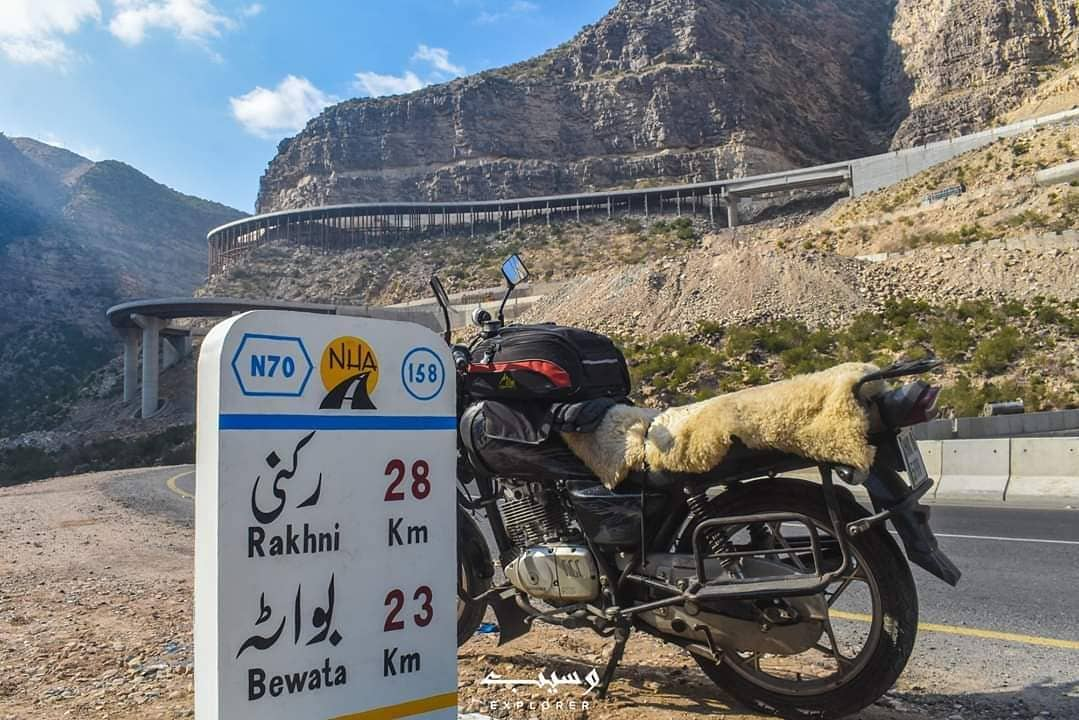 The historical monument is just 85km from Dera Ghazi Khan, and it would take you hardly an hour or so of a leisurely drive over fort Munro road through any transportation means.
What makes traveling towards Fort Munro jaw-droppingly unique is the state-of-the-art steel bridge on National Highway 70, which connects domestic and cargo transportation with the hill station.
The fascinating fact about this engineered-to-perfection steel bridge is, it's Asia's second-largest Steel Bridge. Undoubtedly, this Fort Munro Steel Bridge Project has made things way easier than before that adds to the beauty and worth of the area.
Main Tourist Attractions
The hill-station is an all-natural tourist attraction that doesn't fascinate with the latest technological activities until now but is a most-calming way to take a break from the hectic and always-stressed lives.
On the road from Multan to Fort Munro, you'll see Mango Trees on both sides. On the road, there's a Jujube Tree, and you'll encounter many wheat fields.
Once you reach the Koh-e-Suleiman's foothill, you'll see the Deputy Commissioner's House or the Munro's Hut, the Office of Political Assistant, an ancient fortress's ruins, the Commissioner's House, and above all, the British Cemetery.
You can take the jogging trail to reach these places.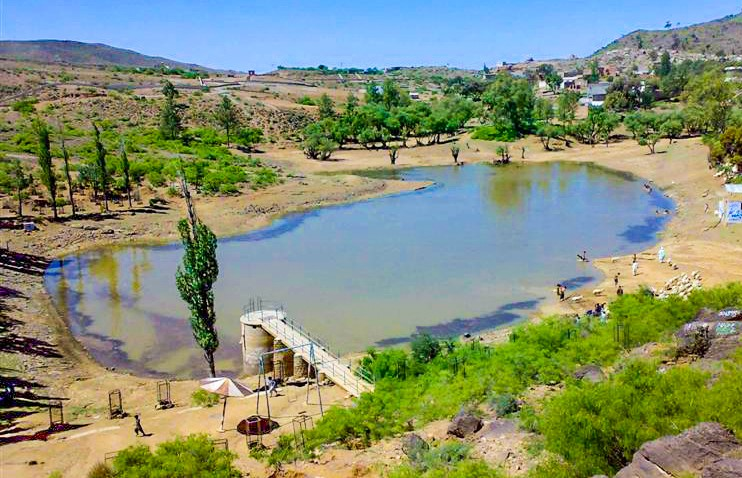 Apart from all these, you can adore a soothing and natural Damis Lake which is the sole source of potable water in that area.
Okay, as you are quite familiar with facts and figures now, what about the budget, residency, and food? Would it be a bank-breaking tour or a pocket-friendly one?
---
It's not the cost that matters; it's the peace that counts!
---
You can travel via any means of transportation and hence the travel budget is quite pocket-friendly. Fort Munro Pakistan is attracting tourists, and therefore, Fort Munro hotels rates are quite affordable.
There are plenty of feasible places to stay. This place can offer you a residency in as low as 1000pkr and as high as any other 5-star hotel.
Some of the most convenient accommodations around the Mesmerizing Fort Minro are Royal Hotel, Agosh Hotel, and Fort View Guest House.
Don't forget to get your Winter attire with you as the weather is mostly cold here. Or, you can always check the weather forecast before leaving.
You can also enjoy a mix of palatable Balochi road-side cuisine and Punjab's most tempting foods at affordable prices.
Concluding the Words
Conclusively, A visit to Fort Munro won't cost you much, but it will let you taste the past as nothing has been so far changed. Nature and history both are well-preserved, and even the roads are next-level amusements for the folks. You can taste the uniqueness of cultures, can meet new people from a way different lifestyle than you and yes, can break either the summer's heat or the emotional heat in a most fun way!
Now let the Pictures Speak Rest of the Story!